I know it's only Thursday the 13th here in my time zone but since it's just after midnight in London and it's been Friday for hours and hours already in Australia, I am declaring
scully_fest
officially open.
The rewatch starts tonight in my timezone with "Beyond the Sea."
Check the schedule post for your timezone
and don't forget to cast your votes for the TBD on February 23.
Back in the day, there was an X-Files community, meaning
a mailing list
, called
Scullyfic
. In 2001, the list administrator Jill Selby issued a challenge: write a 155 word story about Dana Scully. You can read the stories that resulted at
Scully in 155
. The fics are not all
exactly
155 words: some are a little longer, some shorter.
In honor of her upcoming 50th birthday, we thought it would be fun to issue the same challenge to the
scully_fest
members. You can post the stories as a comment to this post, either in a comment or a link. You can post your story on your day if you signed up for one. Or if you'd rather, you can wait for her birthday free-for-all day.
Oh heck, post whenever the muse strikes, but let's try to stay close to the 155 word limit.
Remember, if you track the post, you'll get all of the comments to your email or inbox.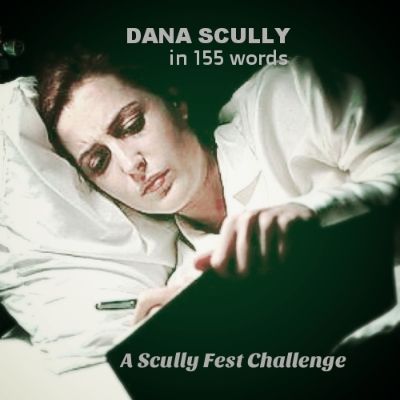 In conclusion, SCULLY FEST!